Welcome to Mastersingers USA
Bringing the best of men's choral singing to the world since 1996
2023 Reunion – Boston
We held a wonderful reunion weekend in Boston during June 15-17, 2023. For details and pictures see the past concerts section.
2023 Dues Notice
To be eligible to participate in the 2023 Reunion and other related MUSA business your 2023 dues should be paid now. Please click here to read a letter from your treasurer.
New Members
Interested in joining the group? We are interested in hearing from you. Please click here to contact us.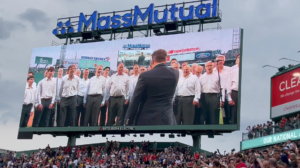 Our Remembrances of this Great Cathedral