Welcome to Mastersingers USA
Bringing the best of men's choral singing to the world since 1996
Amalfi Coast Tour postponed until 2025
The Mastersingers Board has postponed the next Tour until June 2025. We will try, again, to schedule the Tour to the Amalfi Coast, aiming for the last week in June – although this is not guaranteed.
For 2024, a rehearsal/Reunion weekend is being planned for mid-to-late June. The weekend will be devoted to learning music for the 2025 Tour (so it may or may not entail a performance). We contemplate a midwest location (TBD) and that the weekend will be devoted to learning music, with at least two full days of rehearsal, with less focus on tourism and sightseeing.
Please see the members-only section for more details.
2023 Reunion – Boston
We held a wonderful reunion weekend in Boston during June 15-17, 2023. For details and pictures see the past concerts section.
New Members
Interested in joining the group? We are interested in hearing from you. Please click here to contact us.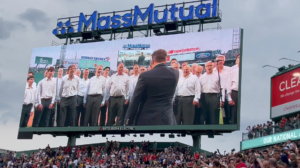 Our Remembrances of this Great Cathedral