"This is an awesome, awful event. Thank God it's not the result of a terrorist attack. But what it is is the assault on an iconic testimonial to Man's faith and ingenuity. As a Catholic, I appreciate St. Peter's, St. Paul's London, and St. Patrick's but no place of worship has so reliably lifted me up as Notre Dame. To have worshiped there, received the Sacrament, and, especially to have sung there three times were high points of my faith journey. Except for Love, there is little on this earth that approaches and resembles the Divine, but ND did. I will never forget rehearsing in the sanctuary in the summer of 1975, when it was just the Amherst College Glee Club alone in the cathedral on a late Saturday afternoon, singing Josquin, and watching the sun move across the famous rose window as we faced it. Every time I've visited ( or sung in) ND since those memories come flooding back reminding me of my 19-year-old self and the affirmation of my belief that we were not alone. May it return to its reverential greatness again." -- Kerry Brennan - Assistant Director
"There are no words sufficient to describe what Kerry has called the "awesome and awful" disaster at Notre Dame yesterday; I know that many of you watched throughout the day as the horror of the fire's destruction was displayed on international TV. Bruce is devastated - so many of the highlights of his musical career are centered on that beautiful house of worship - as are many, many others around the world. Some of you have listened to Bruckner, others posted on social media, and still others have simply tried to explain to their loved ones the immeasurable sense of loss we all seem to feel..." -- Tom Sullivan - Mastersingers USA President
"Those of us who have had the opportunity of singing there have been so blessed.  Hopefully, we can offer a blessing from somewhere close by when we're there." -- John Williams, Jr.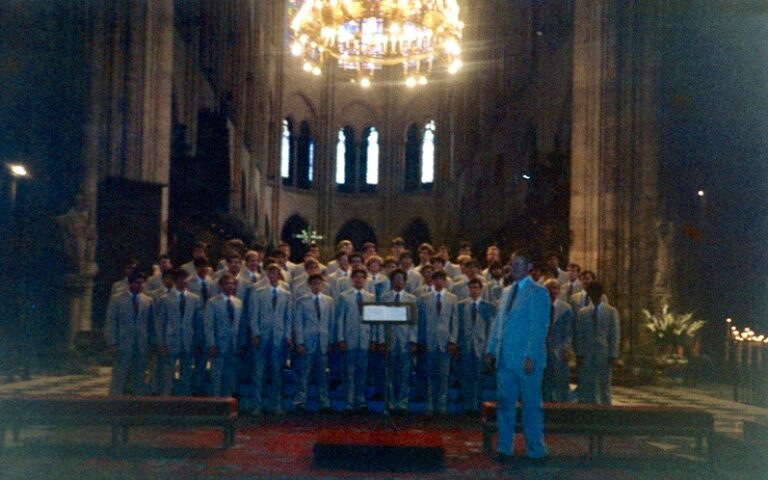 1983 - Eric Ivory-Chambers,
Amherst College Glee Club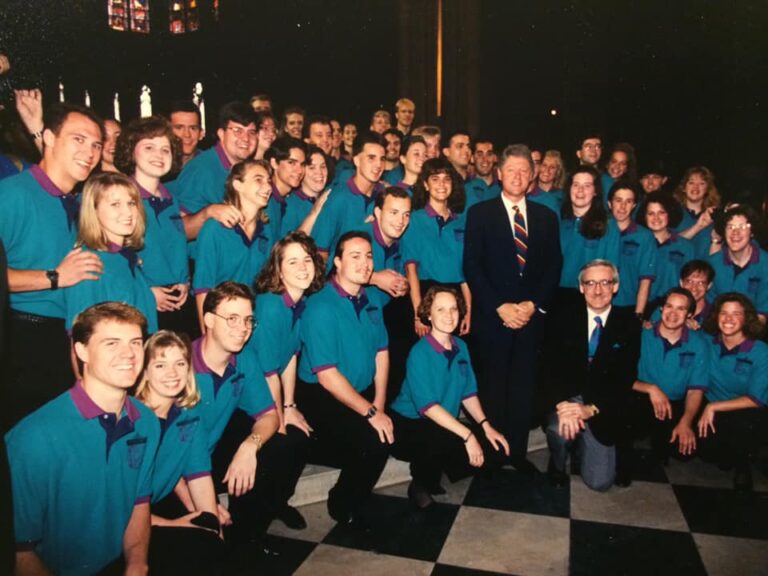 1994 - Michael Jarrard, The University of Wisconsin - Eau Claire Concert Choir and The Singing Statesmen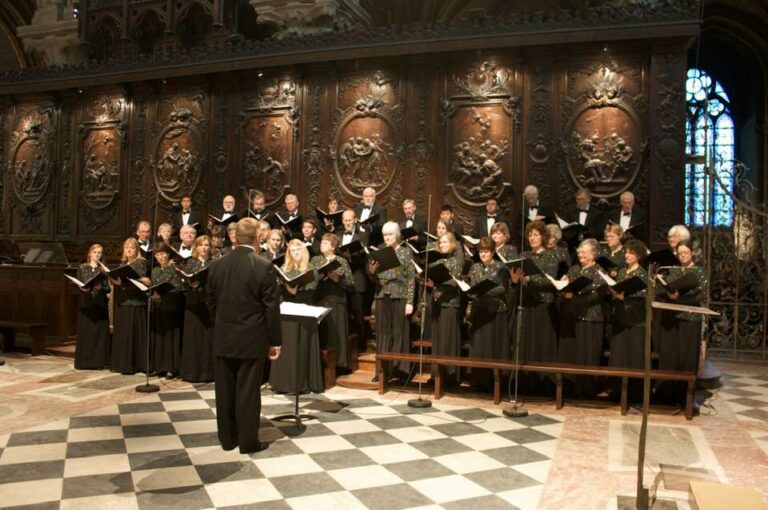 2009 - Dave Robinson,
Handel Society of Dartmouth College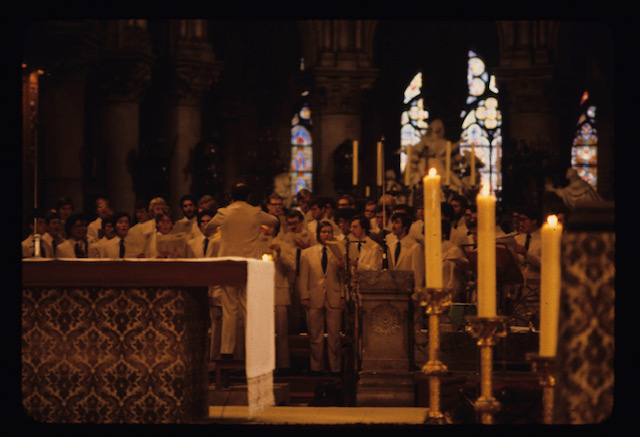 1979 - Dan Ojserkis, Amherst College Glee Club
(above and right)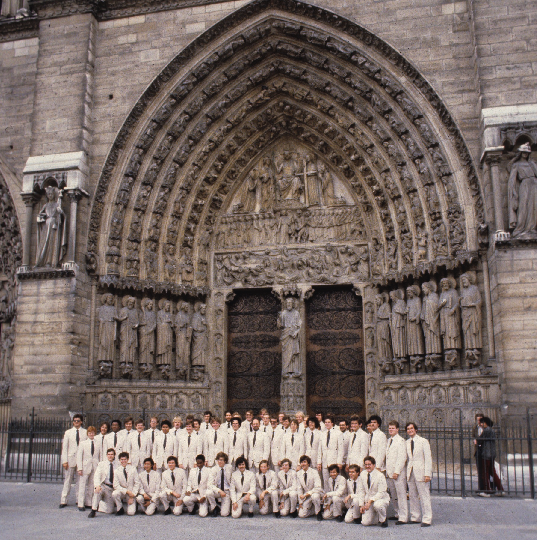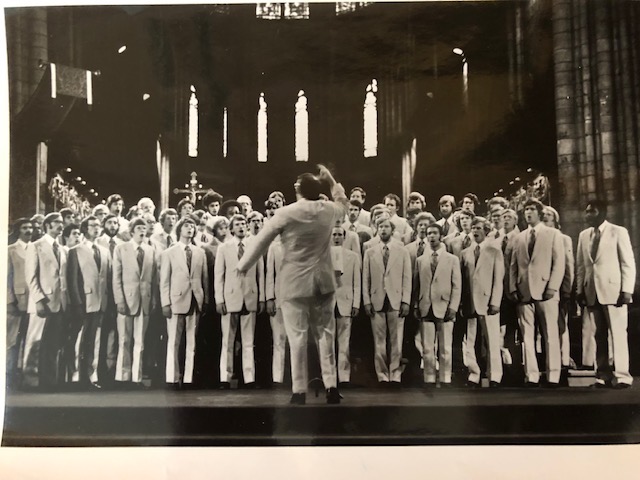 1975 - Tom Sullivan, Amherst College Glee Club
1969 Amherst College Glee Club - Missa Mater Patris by Josquin Des Prez
"The glee club is most fond of this masterpiece and as we stood in the chancel of Notre Dame with the hats of the great Cardinals of France above us and listened to the sounds of our own voices echoing back and forth, chills ran up and down the spines of each and every one of us."